Welcome to the 3rd Annual Red River Classic. We are looking forward to the best tournament ever! In an effort to make the event even more competitive, we have changed the format this year. We will play our signature CSE "Power" Bracket. a 4GG all bracket play event that groups like competitive levels together. Unique and one of a kind. For further explanations – please click the "What's the Power Bracket" tab on the homepage of the event.
All games will be 1 1/2 hours in length and must have a winner.
PAP is $45.00/game/team.
AWARDS:
ELITE CHAMPION – 50% of the Total Summation Purse (That's cash!)+ Long Sleeve Shirts
Runner Up – 30% of the TSP + Ind. medals
PREMIER CHAMPION – 15% of the TSP + Ind. medals
Runner-Up – 5% of the TSP + Ind. medals
GOLD CHAMPION – Ind. medals
Runner-Up – Ind. medals
How Do We Get Total Summation Purse????????
$100.00 of each entry will be earmarked for contribution. The more teams that play – the more the prize grows!
* Entry fee deadline is March 10, 2019. Teams will not be accepted into the tournament until your entry fee is received. Our acceptance policy upon capacity is first paid = first in.
* No team entry fee refunds once the tournament schedule has been released.
*Any team forfeiting with owe for both pay at the plate fees. Failure to do so will result in removal from the tournament and your team being frozen from playing other VTD tournaments.
*This tournament will be played by VTD Championship rules. Our rulebook can be found on the homepage of the website under the 'rules' tab.
*Rain Out/Cancellation policy can be found at https://sites.google.com/site/playstoppagepolicies/.
Note: All monies will be paid out to 4 teams. Ind. awards based on 12 teams/age division. – less than that – will modify.
12U Division
OK Pride 07 (North)
TX Royalty (South)
Texoma Fury (South)
Ruthless Softball Marchin (South)
Ruthless Softball OKC (North)
TEXAS RIPTIDE (South)
Tga-Fire 07
14U Division
580 Elite Underwood 14U (North)
Oklahoma Bombers Terry 05 (North)
Oklahoma Pure (North)
Texas Synergy (South)
Cen-Buzz Gold-Garcia (South)
Southern Storm (North)
OK Force Trueblood (North)
American Freedom NTX Johnston (South)
OK Athletics Henderson 05 (North)
Ultimate 05 Gold (North)
Texas Fury (South)
Sneaky Cleats Gold Snyder (South)
Oklahoma Exclusive 14u Gold Whitmore (North)
Oklahoma Hotshots Premier Yeatts (North)
Oklahoma Twisters Gold 2k23 (North)
Gametime Stars 2023 (North)
16U/18U Division
Tulsa Elite Wood (North)
Oklahoma Blaze 16U Gold (North)
Oklahoma Blaze 16U Navy (North)
OK Twisters Gold (North)
Oklahoma Bulldogs (North)
Oklahoma Athletics Toilolo 16U (North)
Oklahoma Ultimate Gold 16U (North)
Stingrays Fastpitch (South)
USSSA PRIDE DFW 16U (South)
10U
Texas Glory 2K8 (South)
Texas Reign 2026 (South)
Prosper Pride (South)
Oklahoma Angels 08 (North)
Firecrackers NTX (South)
Texas Travelers 2026 (South)
08 Texas Glory (South)
NTN Reaper Fastpitch (South)
NTX Tigers (South)
OK Angels 09 (North)
10U Texas Glory Adkins Jones (South)
Oklahoma Force 08 Select (North)
Texas Glory 2027 (South)
Stay with our partners and receive 100 bonus points (minimum of 8 rooms/team)
Holiday Inn – Ardmore 2207 N Rockford Rd, Ardmore, 73401 – Rate: $94.00/night
Courtyard by Marriott Ardmore 2025 N Rockford Rd, Ardmore, OK 73401 580-224-2764
Rate: $99.00/night
LaQuinta Inn & Suites – 1502 Woerz Way, Ardmore, OK 73401 (580) 220-2990 – $99.00/night – call hotel directly ask for "Cowart Sports Events" rate
Hilton Garden Inn – 710 Premier Pkwy Ardmore, OK. 73401 (580) 226-2223 – Rate $99.00/night -(includes breakfast) – Call hotel directly use discount code "North vs. South"
Stay with our Tier 1 Partners and receive 100 bonus points with IFA Softball!
Holiday Inn Express & Suites 2909 Michelle Drive, Sherman TX 75092 (903)892-3300 – Rate $87.00/night
Quality Suites Sherman
2900 HWY 75 N,
Sherman, TX, US, 75090
+1 (903) 893-0499
$80.00/night
Ardmore Regional Park - 2704 N Rockford Rd, Ardmore, OK 73401
Old Settler's Park - 1609 N. Harrison; Sherman, Texas 75090
Our signature power bracket is a 4 game guarantee format that contains NO POOL GAMES. It keeps equal competition together through "power" based match-ups and future match-ups. This gives all teams the ability to come and COMPETE at whatever experience level they play. New team??? – Got something for that. Experienced and looking for the best team matchups??? – Be careful what you ask for we got that too! All games are regulation time limits and REQUIRE a winner. All out – All the time! Teams begin in the same bracket in shotgun style format seeded by points. Through the outgrowth of games played – teams maneuver themselves into 1 of 3 divisions – Elite, Premier, or Gold. While all teams are competitive, some are more experienced than others. The tournament continues through these divisions with teams facing opponents that look just like them. All teams find their competitive place and then set their sites on the prize!
Holiday Inn Ardmore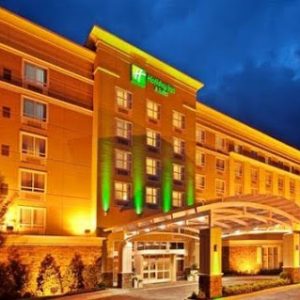 Courtyard by Marriott Ardmore
LaQuinta Inn & Suites Ardmore
Hilton Garden Inn Ardmore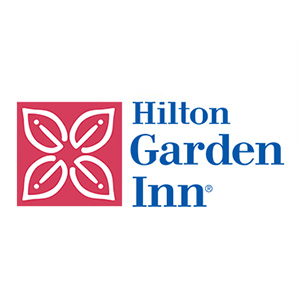 Holiday Inn Express & Suites Sherman