8U/10U/12U/14U – 4GG – $150.00+PAP
Come play in beautiful Victoria TX to kick-off the Spring season. This is our 5th year to host this great tournament! The format will be a 4GG consisting of 3 qualifying rounds to seed a single elimination tournament on Sunday. During the course of the qualifying rounds each team will have the opportunity to attend a clinic with our "In-house Pros". There is NO CHARGE for clinic. After the clinic – everybody on the whole team will have an opportunity to meet and greet our professionals take pictures, sign autographs, etc. THIS YEAR EVERYBODY ON THE TEAM HAS A PRO!
Softball…..Cash Money……FREE Clinic with the Pro's…..WHAT A WEEKEND!
Oh – and LAST but certainly not LEAST – The clinics WILL NOT interfere with your game schedule and everybody will have a time slot.
Format: 3 Seed Rounds into Single Elimination. All games will be finish the inning and will play by Championship Rules. Seed rounds will be used to populate bracket play.
Tie breakers for SEEDING will be determined in this order:
1 – Win percentage
2 – Head to head
3 – Average runs against
4 – Average runs for
5 – Average run differential
6 – Common Opponents
7 – Coin flip
10U/12U/14U – 1 1/2 hour games – $45.00/PAP. All games will be finish the inning and will play by NCAA Rules with modifications. We do allow for not only an extra hitter but the use of a DP/Flex as well. Seed rounds will be used to populate bracket play.
8U will be coach pitch and 60 minute games. PAP is $20.00/team/game.
Entry Fee: – $150.00* + PAP
*All games will play by VTD Championship rules
*PAP Fees: – 90 minutes – $45.00
**Awards 10U-14U-
Champions – $700.00/cash & L/S shirts
Runner up – $300.00/cash & Medals
*16 teams/age group for maximum payout
MAX 24 Teams per division!
*Tournament starts on Saturday morning
*4GG – 3 qualifying rounds into single elimination
*Teams are accepted into the event only after receiving their tournament entry fee
*To secure your spot: www.squareup.com/store/cse
* No team entry fee refunds once the schedule has been released.
*Protests: All protest are $100 and will be determined by the onsite TD. If the protest is upheld you get your $100 back…if the protest is denied you lose your $100.
Rain-out/cancellation policy can be found at: https://sites.google.com/site/playstoppagepolicies/
** 16 teams per division for full payout
14U
CC Shockers
STX Havoc 14u
Tx Cyclones
Texas Futures WTX 06
Houston Hustle Elite
Victoria Youth Sports Complex 105 N. Ben Wilson Victoria, TX 77901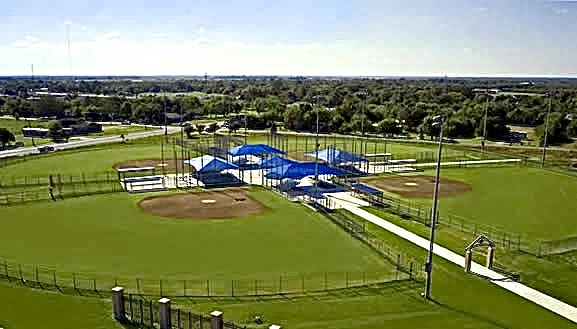 Stay with our partners and receive 200 bonus points (8 room minimum)
Name of Hotel
Address
Phone Number
Rate Offered
Contact
Booking Link or Code
Hampton Inn
7006 N. Navarro
(361) 573-9911
$95.00 plus taxes
Synthia
Hilton Garden Inn
123 Huvar St.
(361) 573-0303
$99.00 plus taxes
Brian
Click Here
Courtyard Marriott
8002 N. Navarro
(361) 578-3945
$94.00 (King with Sofabed)
$99.00 (Two Queens) plus taxes
Brenda G.
Homewood Suites
6705 NE Zac Lentz Parkway
(361) 578-1900
$99.00 plus taxes
Brandy B.
Comfort Inn and Suites
6603 NE Zac Lentz Parkway
(361) 894-6480
$85.00 plus taxes
Jay
Candlewood Suites
7103 N. Navarro
(361) 578-0236
$85.00 (2 Double Beds) or
$80.00 (King) plus taxes
Melissa
March Softball Tournament
Best Western
8106 NE Zac Lentz Parkway
(361) 485-2300
$85.49 plus taxes
Kevin
La Quinta InnNorth
7603 N. Navarro
(361) 572-3585
$71.10 (2 Full Beds) plus taxes
Samantha
Fairfield Inn and Suites
7502 N. Navarro
(361) 582-0660
$69.00 plus taxes
Keisha
Click Here
La Quinta Inn and Suites-South
3107 S. Laurent
(361) 703-5060
$89.00 plus taxes
Sabrina