Welcome to the 3rd Annual Red River Classic. We are looking forward to the best tournament ever! In an effort to make the event even more competitive, we have chagned the format this year. We will play our signature CSE "Power" Bracket. a 4GG all bracket play event that groups like competitive levels together. Unique and one of a kind. For further explanations – please click the "What's the Power Bracket" tab on the homepage of the event.
All games will be 1 1/2 hours in length and must have a winner.
PAP is $45.00/game/team.
AWARDS:
ELITE CHAMPION – $650.00/cash Long Sleeve Shirts
Runner Up – $300.00/cash, Ind. medals
PREMIER CHAMPION – $200.00/cash, Ind. medals
Runner-Up – Ind. medals
GOLD CHAMPION – Ind. medals
Runner-Up – Ind. medals
* Entry fee deadline is March 10, 2019. Teams will not be accepted into the tournament until your entry fee is received. Our acceptance policy upon capacity is first paid = first in.
* No team entry fee refunds once the tournament schedule has been released.
*Any team forfeiting with owe for both pay at the plate fees. Failure to do so will result in removal from the tournament and your team being frozen from playing other VTD tournaments.
*This tournament will be played by VTD Championship rules. Our rulebook can be found on the homepage of the website under the 'rules' tab.
*Rain Out/Cancellation policy can be found at https://sites.google.com/site/playstoppagepolicies/.
Stay with our partners and receive 100 bonus points (minimum of 8 rooms/team)
Holiday Inn – Ardmore 2207 N Rockford Rd, Ardmore, 73401 – Rate: $94.00/night
Hilton Garden Inn – 710 Premier Parkway, Ardmore, OK 73401 – Rate: $99.00/night
Courtyard by Marriott Ardmore 2025 N Rockford Rd, Ardmore, OK 73401 580-224-2764
Rate: $99.00/night
La Quinta Inn & Suites 1502 Woerz Way, Ardmore, OK 73401 (580) 220-2990 Rates: $99.00/night
Ardmore Regional Park - 2704 N Rockford Rd, Ardmore, OK 73401
Holiday Inn Ardmore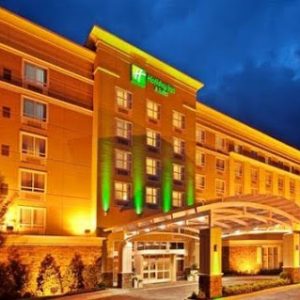 Courtyard by Marriott Ardmore